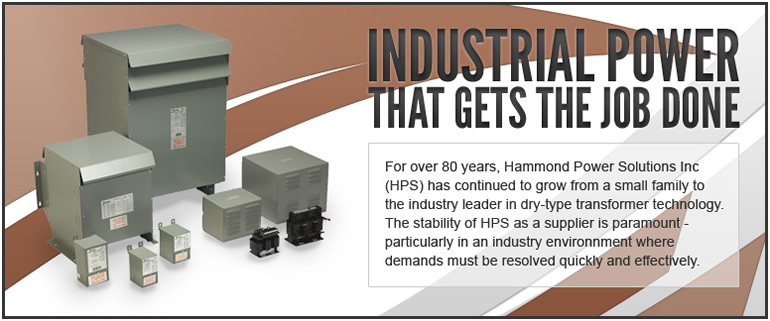 Introducing the HPS Spartan™
HPS is proud to announce the launch of our new Industrial Open Core & Coil Control Transformer line called the HPS SpartanTM. The HPS SpartanTM is ideally suited for general purpose, industrial and light duty loads. It is designed for applications where high inrush or machine tool duty are not necessary. The HPS SpartanTM offers an efficient and economical solution.
Applications
HVAC applications
Signal and alarm systems
Motor control circuits
Lighting and circuit isolation
Autotransformers

HPS three phase autotransformers are available for applications where small voltage corrections are necessary in a distribution system. They are frequently used as an economical alternative to three phase general purpose distribution transformers to adjust the supply voltage to match specific load requirements when load isolation from the supply line is not required. Autotransformers can be used as either a step-up or step-down transformer. 
LEARN MORE...